Our Commitment
As a Community Interest Company, we are proud to have committed to transferring 65% of our profits into a fund available to support social research programmes and other activities designed to address issues within the sectors we work in.
Our impact reporting and ambition
Sonnet is an impact-focused research, financial, design and strategic consultancy.  Bringing together accountants, corporate finance specialists, economists, social researchers and strategic and management consultants it looks to help any organisation that wants to develop or improve its impact – economic, social or environmental.
With a history running back to the early 2000's, Sonnet took on its current form in 2020 with a clear vision in mind – to change the landscape of consultancy by offering high quality advice to any organisation that needs it, whatever their sector. Founded under joint ownership of its staff and our strategic partner Sheffield Hallam University ("SHU"), we set out to create impact in four distinct ways:
As consultants in our advisory and other professional work – providing high quality advice that helps clients to find and deliver the impact they want efficiently, effectively and sustainably.
In demonstrating a new model for consultancy – not just in delivering excellent professional services as a social enterprise, but also in structuring ourselves and our relationships flexibly so that all parties benefit.
In using our insight and influence for wider good – calling out and challenging injustices, highlighting opportunities for positive change, and promoting positive innovations for wider benefit.
As grant funders – using 65% of our profits to help social and environmental projects in much-needed and under-funded areas get off the ground. (Note Our Social Impact Fund will come into operation once loan capital has been repaid.)
Sonnet responds to the challenges we see across society by:
Encouraging all organisations in all sectors to be interested in and try to improve their impact – economically, socially and environmentally.
Without compromising client confidentiality to talk about what we learn so that others can get engaged with the opportunities we can see.
Identifying opportunities for systemic change, and working with groups of clients to pool their efforts towards achieving social and environmental improvement.
Continuing to work at the vanguard of impact management, helping clients to understand their impact, tell their impact stories in compelling and engaging ways, and to develop measurement and governance models that work for them and their stakeholders.
Developing our support for transactions that can bring in resources to deliver positive impact.
Enhancing our key services, including our support for organisations developing their Impact Maturity, those needing to re-imagine delivery as they respond to constrained funding or changed markets, and our forensic and valuation services.
Our Clients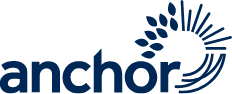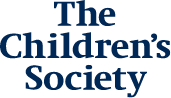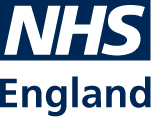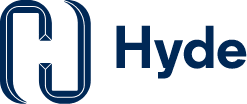 "The work we've done with the team so far has genuinely helped us with our aim to raise the profile of social housing and develop a generic framework to measure the impact of this provision. We look forward to continuing to building this work with Sonnet."